HF 4-6-10-11*-12-15-17-20-30-40
Vertical-Array is proud to present the vertical 8-bands HF 8 "SV 8 " antenna.
The SV8 working in HF for 4-6-10-11-12-15-17-20-30-40 meter
The main features that put it at the top of its category are:
Excellent electrical efficiency, 3/8 wavelengths give maximum gain with low radiation angle for long distance .
radials are 90cm, this allows for easy installation
Mechanical construction designed for high wind .
Traps made of highly resistant material.
NEW Matching Network

made with ferrite cores for high power. The best power rating in its category
Exclusive ground-based capacitive counterweight system for lowering base impedance.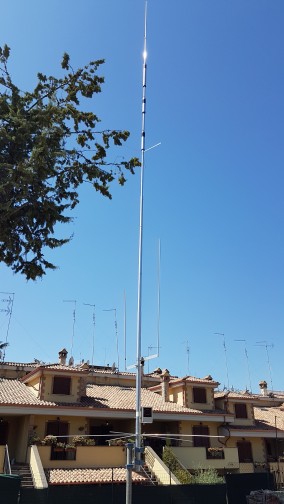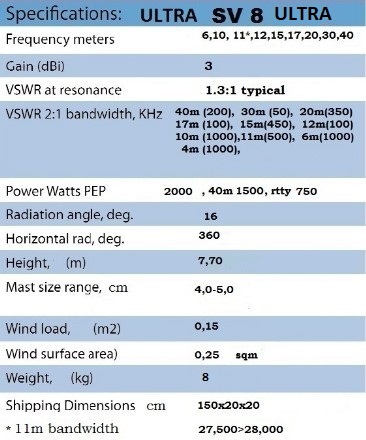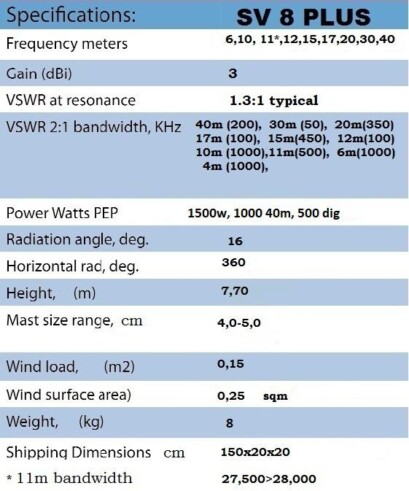 THE NEW SV8 NETWORK MATCHING
The heart of the SV8 is the matching network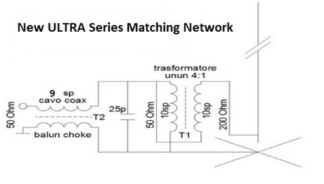 All Vertical-Array antennas are made with great care for mechanical construction.
The SV8PLUS has solutions that allow it to withstand great atmospheric stress, pipes diameter mm 50-45-40-35 thickness 2mm.